Leading Across the Organization
Leading Across the Organization is an engaging virtual experience that provides participants with insights through immersion in an interactive business simulation, produces in-depth feedback, and enables participants to develop new skills, tactics, and a more strategic mindset.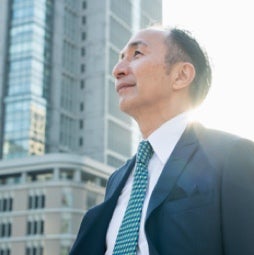 Participants will immerse themselves in an engaging business simulation that focuses on getting results amidst ambiguity, influencing change, and improving the effectiveness of their interpersonal behaviors.
Throughout the course, participants will actively engage with their facilitator and small groups of class peers, and they'll have the opportunity to connect 1:1 with a certified executive coach to review their feedback and clarify strategies and tactics going forward.
Participants will also connect their insights to a current, real-world challenge, giving them the information and action plans needed to implement changes immediately. ​
PREPARING FOR YOUR PROGRAM: BEGIN YOUR JOURNEY
Prior to participating in this program, participants will have some prework to complete. It is required that participants do their assessments and other pre-program work to ensure learning is personalized and they get the maximum benefit from their CCL experience.
LIVE ONLINE LEARNING EXPERIENCE: PROGRAM AGENDA
Kickoff session in the week prior to live online course. Live sessions are 4 hours per day over 4 consecutive days.
WEEK 1
WEEK 2
DAY 1
DAY 2
DAY 3
DAY 4
DAY 5
Kickoff
Prepare
Executive Coaching
Simulation
Simulation Debriefs
Action Plan
90 minutes
Week between kickoff and program start
4 hours
4 hours
4 hours
4 hours
APPLYING THE LEARNING: LIVE YOUR STORY
Following the intensive program experience, learning support continues through various post-program application opportunities.