Frontline Leader Impact - Espanol
Frontline Leader Impact es un programa de liderazgo digital desarrollado por CCL. Es una experiencia de 18 horas impartida durante 6 semanas a tu propio ritmo y guiado por un experto en liderazgo.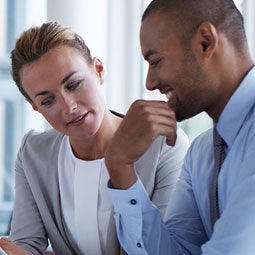 El programa está diseñado para transformar a losgerentes de primera línea en líderes exitosos mediante el desarrollo de estas 6 habilidades:
Conciencia de sí mismo
Agilidad para el Aprendizaje
Comunicación
Astucia política
Influir en otros
Motivar a los demás
En Frontline Leader Impact se combina el prestigioso contenido basado en investigaciones y el equipo de docentes exprimentados de CCL con una plataforma de aprendizaje digital intuitiva, que motiva a los participantes y les ofrece una experiencia de desarrollo del liderazgo con un concepto totalmente original para ayudar a las organizaciones a desarrollar a sus líderes de primera línea.
Este programa inspira a los participantes a ver el contenido a través de la lente comercial o profesional que se puede abordar a corto plazo. Los alumnos tendrán un plan de acción para llevarlo a su organización para implementarlo, logrando un beneficio e impacto reales en la organización.
This online leadership program is designed to transform frontline managers into leaders by developing these 6 critical skills for success:  
Self-Awareness
Learning Agility
Communication
Political Savvy
Motivating Others
Influencing Outcomes
Participants will have an action plan to take back to their organization to implement — achieving real benefit and impact on the organization.