Maximizing Your Leadership Potential
Maximizing Your Leadership Potential guides participants in making the shift from successful individual contributor to effective manager.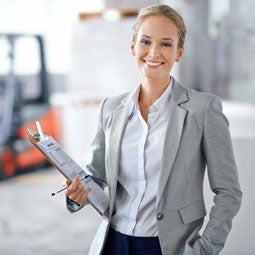 Maximizing Your Leadership Potential is a feedback-rich development experience designed to immerse participants in different roles and mindsets of managing people and projects: team player, coach, manager, and leader.
PREPARING FOR YOUR PROGRAM: BEGIN YOUR JOURNEY
Prior to participating in this program, participants will have some prework to complete. It is required that participants do their assessments and other pre-program work to ensure learning is personalized and they get the maximum benefit from their CCL experience.
LIVE ONLINE LEARNING EXPERIENCE: PROGRAM AGENDA
Live sessions are 4 hours per day over 5 consecutive days.
| DAY 1 | DAY 2 | DAY 3 | DAY 4 | DAY 5 |
| --- | --- | --- | --- | --- |
| Leadership Versatility | Role of Manager | Role of Coach | Role of Leader | Making Your Leadership Happen |
LIVE IN-PERSON LEARNING EXPERIENCE: PROGRAM AGENDA
In-person learning experience over 3 consecutive days.
Date

Location

Offered by

Language

Cost

 

31 Jan 2024 - 02 Feb 2024

Singapore

CCL - Asia

English

SGD

 

31 Jul 2024 - 02 Aug 2024

Singapore

CCL - Asia

English

SGD

 

05 Mar 2025 - 07 Mar 2025

Singapore

CCL - Asia

English

SGD