CCL Boost™ for New Leaders
CCL Boost™ for New Leaders helps newly promoted managers, or prospective leaders preparing to move into a first-level manager role, learn how to adopt the mindset of a leader as they transition from "me" to "we."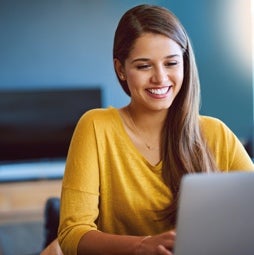 CCL Boost™ for New Leaders is a self-paced, online leadership course based on the deep research completed by the Center for Creative Leadership on first-time managers. This online program equips new managers with the leadership skills, confidence, and support needed to effectively transition into a management role. It provides 6 mindset shifts that new managers can use while on the job to attain immediate success in their new role.
Learners will traverse the 6 essential shifts through a variety of methods, including expert videos, video case studies, thought-provoking reflection exercises, and practice and reflection assignments. Leaders take away downloadable resources, practical tools, and actionable tips to apply immediately in their role.
CCL Boost™ for New Leaders delivers world-class, research-driven leadership development through an intuitive online learning platform.
LEARNING EXPERIENCE: PROGRAM AGENDA
Participants can move at their own pace through the material, learning the 6 critical shifts they need to make to attain success in their new managerial role:
| SHIFT 1 | SHIFT 2 | SHIFT 3 | SHIFT 4 | SHIFT 5 | SHIFT 6 |
| --- | --- | --- | --- | --- | --- |
| Mindset | Skillset | Relationships | Do-it-All Attitude | Perspective | Focus |