Lead 4 Success® (L4S) is a robust training program representing the essence of The Center for Creative Leadership's (CCL®) leadership content.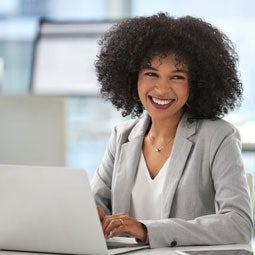 Lead 4 Success® develops the 4 fundamental skills that leaders at every level need to master:
Self-awareness
Learning agility
Influence
Communication 
Immersed in experiential learning, leaders adapt the foundational skills to their own leadership contexts and apply the lessons to their real world leadership challenges.
Program Agenda:
Prior to participating in this program, participants will have some prework to complete. It is important that participants do their assessments and other preprogram work to ensure learning is personalized and they get the maximum benefit from their CCL experience.
DAY 1
30 minutes
DAY 2
4 hours
DAY 3
4 hours
DAY 4
4 hours
DAY 5
4 hours
Program Orientation

Program Introduction

Self-Awareness

Learning Agility
Influence

Communication

Program Close
Date

Location

Offered by

Language

Cost

 

13 Jun 2022 - 17 Jun 2022

Live Online

CCL - North America

English

USD

 

15 Aug 2022 - 19 Aug 2022

Live Online

CCL - North America

English

USD

 

10 Oct 2022 - 14 Oct 2022

Live Online

CCL - North America

English

USD

 

31 Oct 2022 - 04 Nov 2022

Live Online

CCL - North America

English

USD

 

14 Nov 2022 - 18 Nov 2022

Live Online

CCL - North America

English

USD

 

05 Dec 2022 - 09 Dec 2022

Live Online

CCL - North America

English

USD

 

09 Jan 2023 - 13 Jan 2023

Live Online

CCL - North America

English

USD

 

23 Jan 2023 - 27 Jan 2023

Live Online

CCL - North America

English

USD

 

06 Feb 2023 - 10 Feb 2023

Live Online

CCL - North America

English

USD

 

20 Feb 2023 - 24 Feb 2023

Live Online

CCL - North America

English

USD

 

13 Mar 2023 - 17 Mar 2023

Live Online

CCL - North America

English

USD

 

27 Mar 2023 - 31 Mar 2023

Live Online

CCL - North America

English

USD