Leadership Assessment Certification
The Assessment Certification Course prepares HR professionals, coaches, and consultants to interpret and facilitate feedback, and implement a 360 process within their organization or with a client.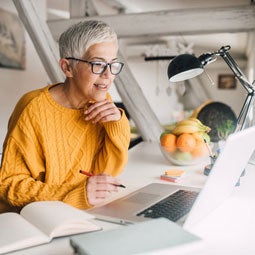 CCL's Assessment Certification Course is a self-paced training with 10 hours (on average) of expert feedback facilitation content. The course provides the opportunity to prepare two feedback reports in a safe, low-risk environment, which will be reviewed by a Course Monitor.
Participants who complete the Assessment Certification course and pass the certification exam can administer the leadership assessments in our portfolio: Benchmarks® by Design™, Benchmarks® for Managers™, Benchmarks® for Executives™, Benchmarks® for Learning Agility™, and Skillscope® — all of which include CCL Compass™, a digital tool that gathers your assessment data, interprets it, and recommends what to do next.
Important Note:
Our Assessment Certification Course is a self-paced, self-directed program that has rolling enrollment. Participants can begin the course whenever they're ready. The course and certification exam must be completed within 90 days of purchase. Access to the course will expire 90 days after purchase.
After placing your order for CCL Assessment Certification, you will receive an email confirming your purchase. Instructions and credentials for accessing the course will be sent via email within one business day (on weekends and/or holidays, please allow up to 36 hours).
Date

Location

Offered by

Language

Cost

 

Open Cohort

Self-Directed

CCL - North America

English

USD