The Effective Leader is a 5-day, personalized online experience designed to help mid- to senior-level managers effectively lead virtually in an ever-changing, disruptive world.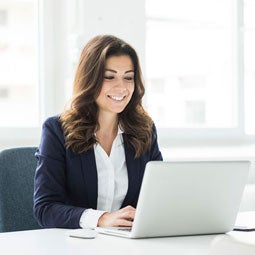 In this program, managers will learn how to lead virtual teams, techniques to increase resiliency, a comprehensive understanding of their strengths and development opportunities as a leader, and skills for solving complex challenges.
Participants will be guided through this interactive experience by CCL's top faculty, working closely with them and in small groups of peers throughout the course.
Program Agenda:
DAY 1
4 HOURS

DAY 2
4 HOURS
DAY 3
4 HOURS

DAY 4
4 HOURS

DAY 5
4 HOURS


Kickoff & Coaching

Story of Me

Story of We

Story of Us

Next Chapter
Program Times:
Americas – 1:​00 p.m. EST
Europe, Middle East, Africa – 8:​00 a.m. CET
Asia-Pacific – 2:​00 p.m. SGT
Please note: Online registration checkout requires use of a credit card. If you need to be invoiced instead, please register by calling us at +65 6854 6000 or using this registration form.